The Best Company For Your Water Damage Restoration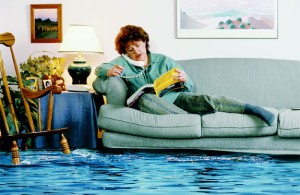 Water damage can be devastating to a home, business, or any other building. Water damage can be just as bad as fire damage if not worse. Water damage can happen at anytime and anywhere in the country. There is no area in the world that is not susceptible to floods. Apart from floods there are other reasons that a person may suffer severe water damage in their home. If a waterpipe were to break in a person's home, or if they had a serious back up with their sewage system, this could cause serious water damage. Apart from that, if there was an overflow from the bathroom, the sink, or any other water source in the home, it can also cause water damage.
Many homeowners that have basements have had issues with water damage because of sump pump problems, and also because of issues with water coming into the basement because of the rain. It can be very frustrating to deal with clean up after water damage. Many homeowners do not know the extent to which they have to clean, or how time-consuming it will be. Above all they are not equipped with the tools and the knowledge necessary to clean up their home. For those individuals that are needing to find a good water damage restoration San Jose company, they need to look no further then Restoration Specialist.
When it comes to water damage it can happen at any time during the day, and that is the reason that our company offers 24 hour emergency response for water damage. We deal with water damage restoration, emergency and non-emergency related services. This includes sewage removal, and cleaning up a crime scene as well. Our professional technicians will be able to arrive within 20 minutes from the time of the call to begin the process of restoring a home back to normal after water damage. We recognize that a water damaged San Jose company has to be well prepared for any situation that may come up, and that is the reason why our company uses state-of-the-art equipment in order to quickly and effectively remove water for from the home.
Apart from just the water itself, it is necessary for a dehumidification to happen as well. With the process that our company uses we quickly remove water, dry the area, and we do a dehumidification of the areas that are still damp. We train our technicians in order to recognize the areas that have moisture damage, in order to give them the best treatment so that issues such as mildew and mold do not come about. Apart from just removing the moisture, our technicians are also experts when it comes to odor control as well.
Our technicians work with water removal, wet carpet, sewage cleanup, structural drying, basement drying, sanitation, disinfection, debris, and water damage remediation. For those individuals that are looking for a water damage cleanup San Jose company then they need to look no further than the restoration specialist. Our company is available 24/7, and we are willing and ready to work with any client. Contact us for a free quote!